Spring Things!
Kindred Milk Bread recipe
Isn't there something so utterly comforting about baking bread? The yeasty aroma makes everything else fade into the background and gently places you in the here-and-now-and-why-is-the-bread-not-done-baking-yet. Kindred's Milk Bread is a brioche-like bread but saltier and the best eaten fresh out of the oven when it's piping hot and just sprinkled with flakes of salt. Each batch in the recipe gives you two loaves - one for sharing and one for yourself. Or both for yourself, whatever there's no judgment here. I remember when I was on a low-carb style diet - thank goodness those days are over. These loaves never last longer than a week in our house.
Bookish:
The Seven Husbands of Evelyn Hugo by Taylor Reid
and
Pachinko by Min Lee
These were two of my favourite books that I read in April. The Seven Husbands of Evelyn Hugo is about Evelyn Hugo an aged actress and celebrity whose seven marriages during her lifetime were shrouded in mystery and surrounded by gossip. Hugo hires a writer schlepping away at a fashion magazine to record her biography and finally give the world the tell-all they've been clamouring for all these decades. As is the way with many things in life, appearances are deceiving and Evelyn Hugo's life was never as it appeared to the public. Pachinko is the story of generations of a Korean family who end up Japan in the early 1900s. Having read many other versions of familial-saga type tales - One Hundred Years of Solitude, The Poisonwood Bible - reading one about a displaced Asian family was refreshing and relatable. I highly recommend both of them as additions to your summer (!) reading list.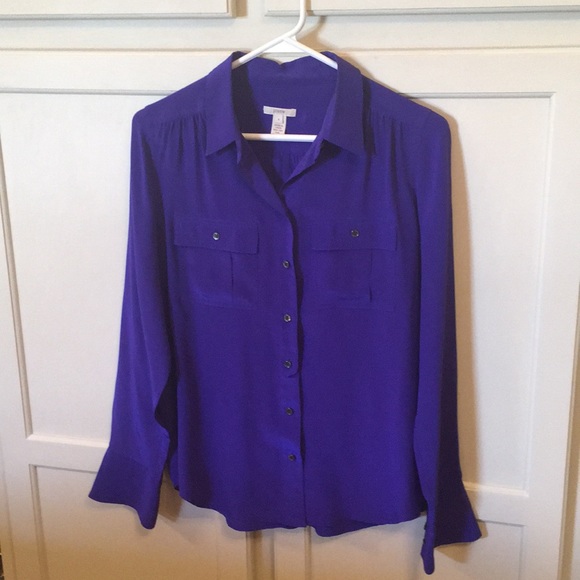 Thrifted J. Crew Blythe blouse for less than $20
Every turn of the season, I am ashamed of the clothes that I stack into bags, headed off for donation. Admittedly, that stack has gotten smaller as I've gotten older but I still can't explain the logic behind clothing waste. I very rarely buy trendy pieces and discard them after one wear, but it's quite easy to do when you're running through the aisles of Target, on the way to pick up some shampoo or floor cleaner. Purchasing a thrifted article of clothing seems to make a lot more sense to me and you can easily find things in basically new or brand new condition online. Currently, I've been making work wardrobe purchases off Poshmark and no longer feel guilty about spending a much smaller amount of money on clothes that I wear to work.
Screengrab from Joy the Baker's blog
Joy the Baker's Let it be Sunday lists
Joy's blog, if you've never visited it, is so colourful and her recipes always look damn delicious. One of my favourite things she does is her end of the week lists (and I do love myself a good list). There's a multitude of different topics she'll cover - be it recipes she's found from other blogs or cookbooks, articles / podcasts she's enjoyed, events she's attended, etc etc. I'll typically leave it for Monday morning and it's one of my favourite things to look forward to when I get back into the office from the weekend.
What have been your favourite things this spring? I'd love to hear.